Wandering to know why your phone says restricted when you call someone? Do you think the person you are calling has blocked your number? Or Is something wrong with your phone setting?
What does it mean when it says the phone has calling restrictions? It means that the caller has blocked the dialed number, or the number is allocated to a service provider and is used for outgoing calls only, or the caller has a private number to block access to personal information.
This is a common problem. Many of us have experienced this issue. "Call restriction" means to restrict, limit, or reject calls from some specific numbers. This specific feature enables you to prevent or block specific numbers for outgoing calls.
This article will help you to find out different causes relating to "Calling Restrictions" and potential ways to fix them.
Let's start exploring!
Difference Between Call Restrictions & Call Barring
What are "call restrictions"?
Call restriction is an important but sub-feature of call barring service. Call restrictions enable you to restrict calls from specific numbers. For instance, you can restrict all 0854 numbers from being dialed from your phone. You can manage incoming and outgoing calls by using the call restriction service on your mobile device.
What is a call barring service?
While call barring service permits you to control outgoing calls, incoming calls, and international calls. It allows you to block specific numbers, and caller ID too. This mobile phone service lets its users restrict calls, and forward incoming and outgoing calls. You can also disable this service whenever you want.
What Does It Mean When It Says The Caller Has Calling Restrictions Announcement 19
"We can't complete your call at this time". Have you ever heard this message while making calls? What does call restriction announcement 19 mean?
Usually, it means that your number is blocked or the person you call has time restrictions for phone calls on their data.
If you hear this message then check the following things:
Make sure you have paid your phone bills and you are within your designated service area.
If you are inside your plan's network coverage area then check for your calling programs. It may restrict calling outside your local area.
Check if there are any add-ons in billing such as incoming only or outgoing only, no roaming or local only.
You can fix this issue by removing the problem-creating feature with the permission of the account holder.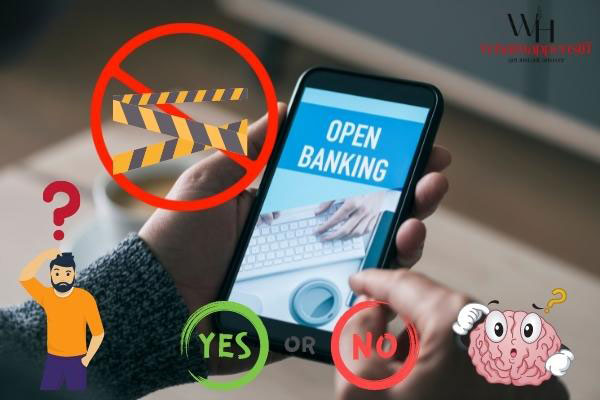 The Number You Have Dialed Has Calling Restrictions Straight Talk
What do calling restrictions mean on straight talk?
Call restriction means the person whom you are calling has restricted (banned) your number. The number you have dialed is using the call block feature and has blocked calls from specific numbers, or for a particular time. 
Try to call from another number or at a different time either.
Additionally, there is a possibility that the dialed number is out of your network coverage or he or she has not paid their phone bill.
You need to call customer support for Straight Talk. They will guide you on how to fix this issue.
What Does Restricted Mean On An Outgoing Call
Have you dialed a number and it shows a "restricted number"?
It means that the person you want to talk to is using a hidden caller ID feature, or it's a service provider number. The person does not want to be traced or called back and show his identity to the person he is talking to.
Moreover, the caller does not want to show their number or publicize it. Usually, such restricted numbers can't be traced back and are only used for outgoing calls.
The Number You Have Dialed Has Calling Restrictions Reddit
What does it mean when it says "the number you dialed has calling restrictions?
 When this happens you need to check a couple of things listed below:
Have you paid your phone bills? This may happen if the owner of a prepaid service failed to make payment?
Are you within the range of your phone network coverage area?
Have you dialed the correct number?
Reset your phone settings or call restriction settings.
Besides these issues, it also means that your phone line is facing some technical fault or is suspended for some time for repairs. Call the customer service center or Helpline from another number to get this issue resolved.
The Number You Have Dialed Has Calling Restrictions Tracfone
What does it mean the dialed number has to call restrictions?
Sometimes it means that you have dialed an incorrect number. Make sure and dial the correct number. Ithe t means you don't have enabled the caller ID feature or perhaps you are not allowed to make calls in that region, or you have enabled the call barring setting on that number.
For more details and technical support, call Tracfone Customer Care center at 1-800-867-7183. 
How To Get Around Verizon Calling Restrictions
How do I bypass Verizon calling restrictions?
To get around Verizon calling restrictions follow the following steps:
Dial *67 
Insert the Verizon number you are trying to call but without any space.
This will hide your number and the receiver will not be able to identify your number. You can successfully make a call to "restricted numbers" in this way.
Bottom Lines
It's quite annoying when you try to call a person and hear "the number you dialed has calling restrictions or it's a private number". It means that the number you are trying to reach has call restraints, or it has blocked your number either for specific hours or for a long duration. Moreover, the person may be a service provider or belongs to a debt collection agency.
However, call blocking and call restrictions are two different services. You can block any number that is troubling you. While call restrictions allow you to control outgoing & incoming calls and international calls too. Certainly, it's important to acknowledge different call options and to utilize them properly and wisely. Stay alert, stay safe.